An iconic design with fresh features
FASHIONABLE MODERN DESIGN
The Volkswagen e-Golf blends the iconic design of the traditional Golf model with a range of futuristic and sharpened styling cues. This includes all-new LED headlight profiles, all-LED tail lights, C-shaped running lights and a unique signature blue contrast across the front.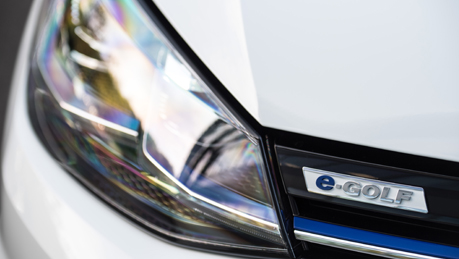 All-new LED headlight profiles
Unique signature blue contrast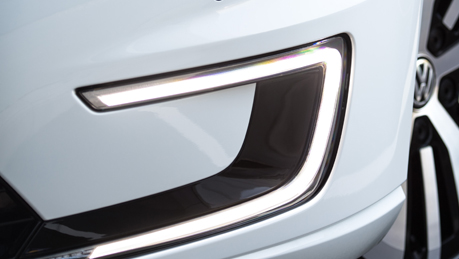 C-shaped running lights
Upmarket Volkswagen Cabin
PREMIUM INTERIOR
Inside the Volkswagen Golf is an upmarket cabin, with a premium build quality and high quality materials used throughout. The dashboard is focused around the driver, with a simple yet effective layout.
Volkswagen have also updated the technology on board, with an eight-inch touchscreen offering navigation and smartphone compatablity.
Excellent performance and refinement
ZERO EMISSIONS DRIVING EXPERIENCE
The Volkswagen e-Golf is a joy to drive with excellent handling through every turn and superb body control. Volkswagen have ensured the e-Golf has incredible refinement, with silent yet powerful acceleration that makes the e-Golf an ideal and nimble city car.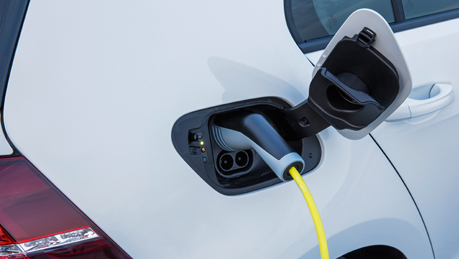 Zero emissions driving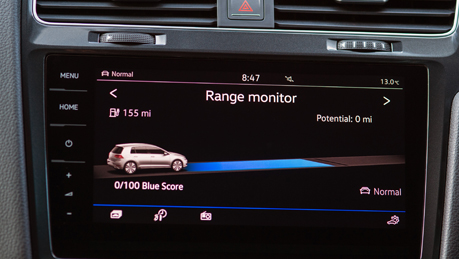 Useful and informative features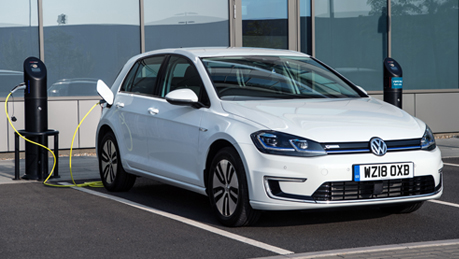 Excellent, powerful and nimble