Contemporary city car
SLEEK EXTERIOR DESIGN
The Vauxhall Corsa is a fashionable city car with a modern and stylish exterior design. The sleek exterior design is highlighted by its sculpted body, classy chrome grille design, modern light profiles and sharp rear design.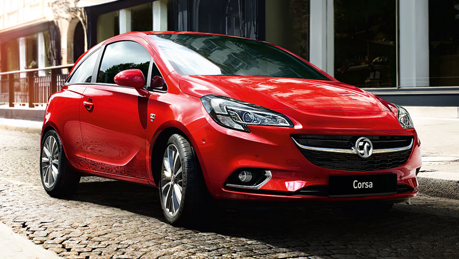 Elegant chrome bar grille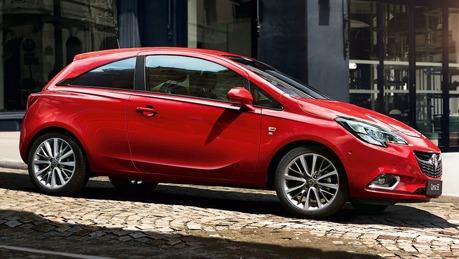 Sculpted body and sharp lines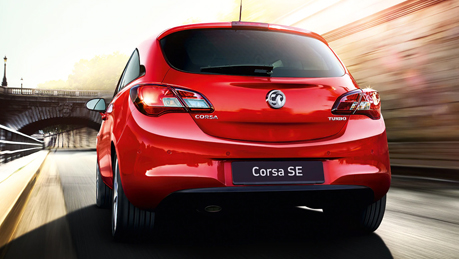 Modern tail light profiles
Top class interior with high material quality
HIGH INTERIOR QUALITY
Inside the Vauxhall Corsa benefits from a recent refresh, with high quality materials used throughout the cabin. This highly customisable interior is highlighted with stylish silver trims.
The dashboard is also tailored to the driver, with ergonomically placed controls at the centre dashboard, and clear chrono-style instruments.
Latest technology and features
GENEROUS EQUIPMENT
The Vauxhall Corsa has a generous list of standard equipment, with the latest technology and features available. In higher trim levels, a touchscreen IntelliLink infotainment system offers smartphone connectivity and navigation.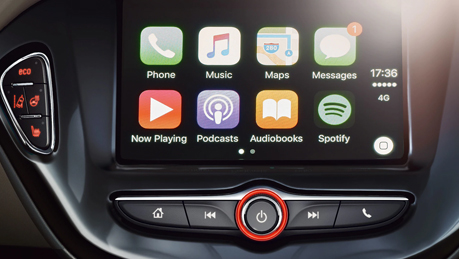 Apple CarPlay & Android Auto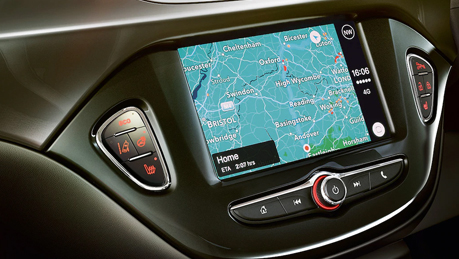 IntellLink Navigation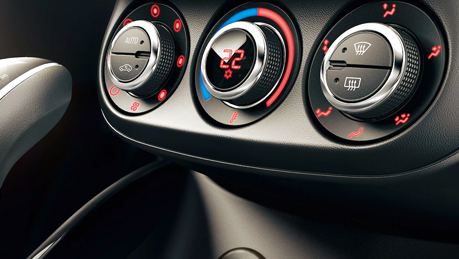 Manual or auto climate control