Bold yet fashionable exterior
ADVENTUROUS DESIGN
The new Mercedes-Benz GLA has one of the most striking exterior designs. The new Mercedes GLA conveys its adventurous characteristics, whilst remaining an incredible fashionable model with sophisticated and elegant styling cues.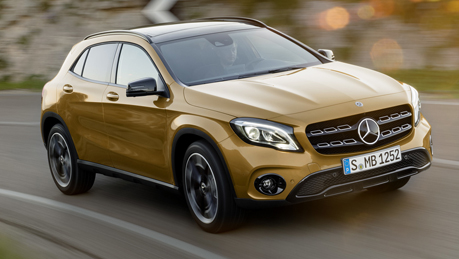 Smart and modern design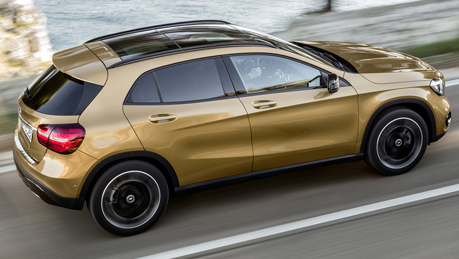 Incredible road presence
Bold and characteristic arches
Upmarket cabin and dashboard
OPULENT INTERIOR
The Mercedes-Benz GLA hosts an opulent interior that offers the high levels of class that is to be expected from the prestigious brand. The dashboard and cabin has unrivalled level of build quality, with use of premium materials.
The GLA is also one of the most comfortable vehicles in this market, with plenty of room and an ideal driving position.
Dynamic and versatile
GENUINE OFF-ROAD CAPABILITES
The Mercedes-Benz GLA is made for driving on all-terrain thanks to its rugged exterior features, dynamic and versatile handling. The GLA can also be configured with 4MATIC all-wheel-drive that delivers power to the rear wheels for extra grip.