Responsive and powerful powertrain
IMPRESSIVE ELECTRIC PERFORMANCE
The Range Rover Sport is the first plug-in hybrid vehicle from the Land Rover brand, offering more sustainable performance. It combines a 2.0-litre four-cylinder Ingenium petrol engine with a electric motor for a total power output of 404ps that is delivered to all wheels.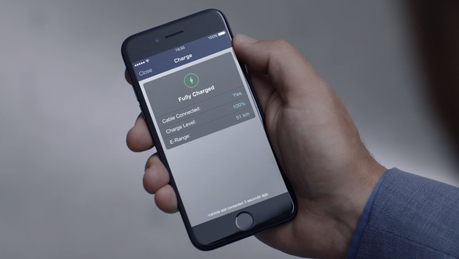 Sustainable high performance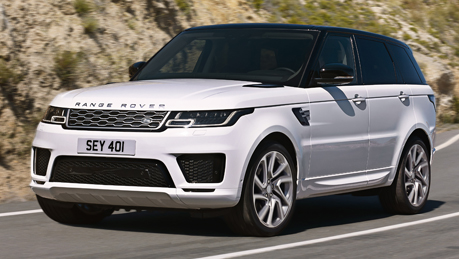 Four-wheel drive system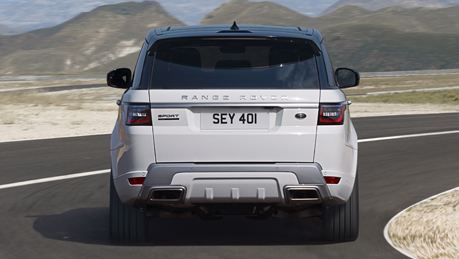 404ps available power output
A remarkable interior
COMFORTABLE AND LUXURIOUS
Remarkably comfortable, incredibly luxurious and extremely spacious - the Range Rover Sport is a true high-class vehicle. The detailed craftsmanship of the cabin and overall build quality is unrivalled.
The impressive Sports Command Driving Position also offers a greater view of the journey ahead, for an even greater sense of driving.
Smart and convenient features
ELECTRIFIED POWERTRAIN
The Range Rover Sport offers two driving modes - a default Parallel Hybrid option which combines petrol and electric drive. The Range Rover Sport can also be driven in EV mode where the petrol engine is not running with an all-electric range of up to 31 miles.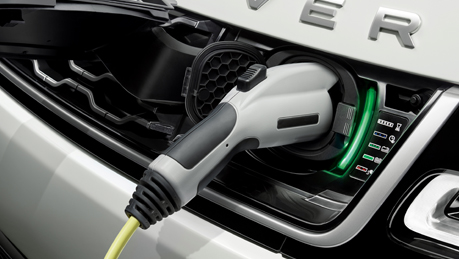 Charger hidden behind grille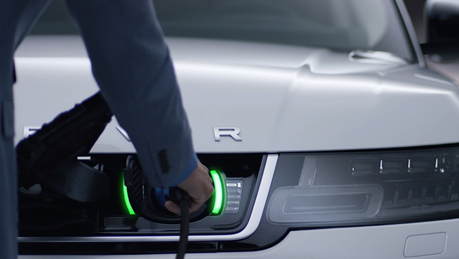 Rapid charging available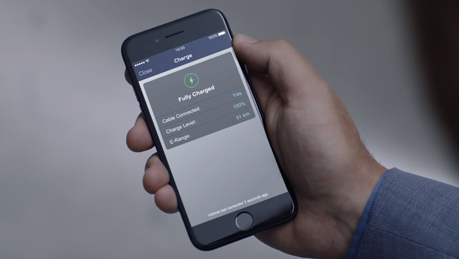 Monitor charging status