Smart & modern design philosophy
ELEGANT AND AERODYNAMIC
The sleek and elegant design of the Hyundai IONIQ has been created not just to look exceptional, but also with efficiency in mind. Each styling cue was carefully considered to ensure optimal airflow resulting in high aerodynamic performance that leads this class.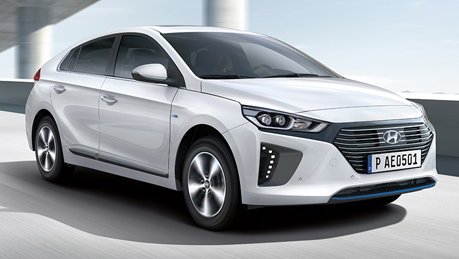 Design accents in signature blue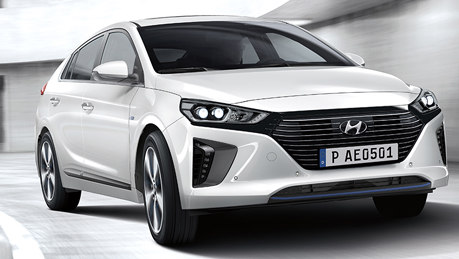 Bold yet aerodynamically optimised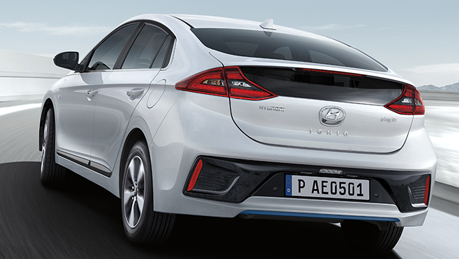 Elegant and modern coupe style
Spacious and clean interior design
DRIVER-FOCUSED CABIN
The Hyundai IONIQ interior is remarkable for its simplicity, with generous amounts of space and a clean dashboard design - the cabin is effortless and enjoyable for even the longest of journeys.
The IONIQ cabin has also been centred around the driver, with a dashboard and set of controls that is easily accessible and intuitive.
Generous fuel economy & low CO2 emissions
REMARKABLE PERFORMANCE
The Hyundai IONIQ benefits from a compact electric motor that works in conjunction with the petrol engine to offer improvements to fuel economy and decrease CO2 emissions. Performance also improves, with much faster response times for greater acceleration.
Innovative Blue Drive technologies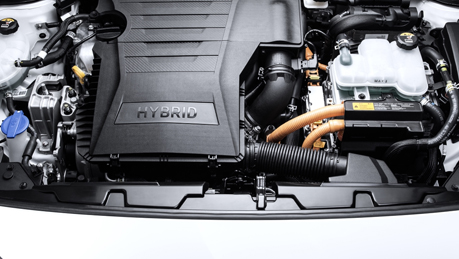 Highly efficient and economical powertrain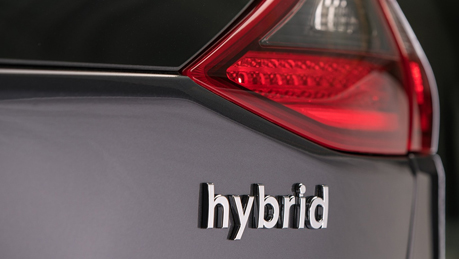 Petrol engine paired with an electric motor