Classic design with modern features
CLASSIC FIAT 500 DESIGN
The Fiat 500 blends the iconic retro design of previous models with modern and elegant design cues such as the fashionable grille design. Whilst retaining the classic profile, the Fiat 500 is also slightly larger and more practical than ever before.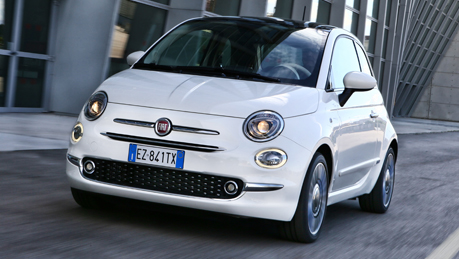 Fashionable grille design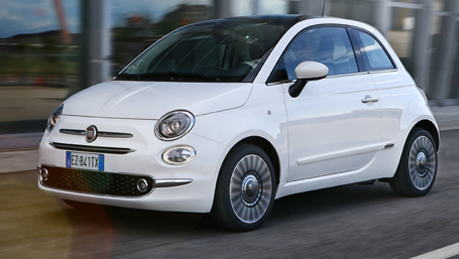 Retro design with elegant features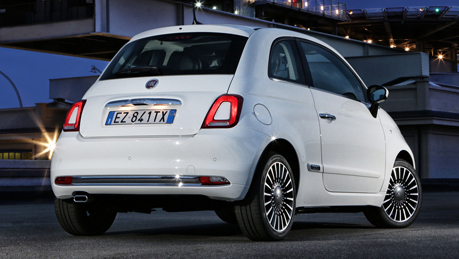 More practical dimensions
Stylish cabin with retro-inspired detailing
RETRO-INSPIRED INTERIOR
Inside the Fiat 500 is a high-quality cabin, with retro-inspired design cues throughout, most noteably the large old school steering wheel. The attractive dashboard is complimented by a range of tech.
The UConnect touchscreen infotainment system is highly acclaimed and compatabile with Android Auto and Apple Carplay
Economical engines and latest tech
SMART TECHNOLOGY & EFFICIENCY
The Fiat 500 is available with a wide range of economical and efficent engines, a range of interior customisation options and the latest technology on-board. It is also rated highly as one of the safest city cars in the marketplace.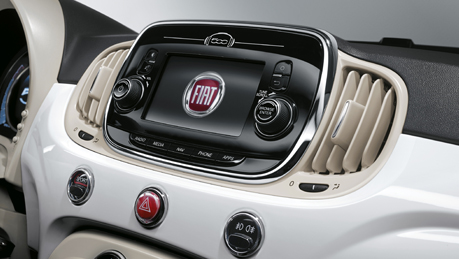 Fiat's UConnect Infotainment System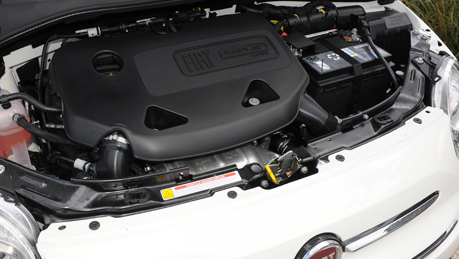 Diverse range of engines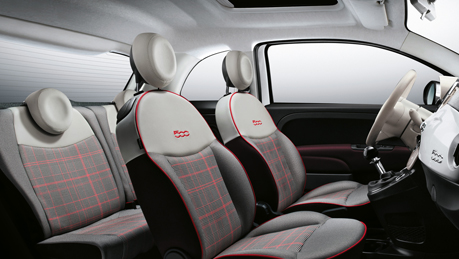 Comfortable and customisable interior